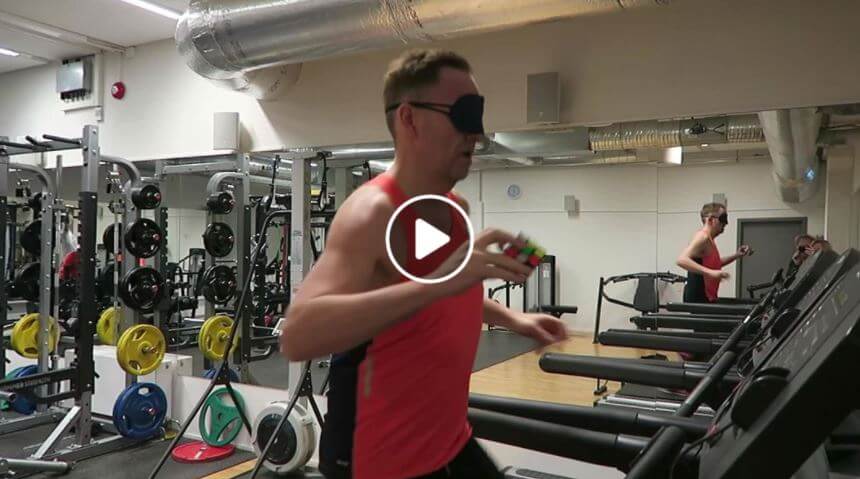 25 jan

Frank Løke får bank

Frank Løke skremmer ikke Tryllekunstner Rune Carlsen, som ikke lar seg ikke be to ganger, når han blir utfordret på denne måten! Kubegutten fra Norske Talenter lot seg ikke imponere av Frank Løkes prestasjoner! Når Frank Løke utfordrer hele Norge, måtte selvsagt tryllekunstner Rune Carlsen ta utfordringen. Ikke bare ta utfordringen, men sørge for at Frank får bank!
– Etter jeg ble medlem av Mensa har jeg begynt å kombinere trening med det å løse oppgaver samtidig, smiler Løke.
Frank påstod at ingen i hele Norge kunne gjøre det han gjør. Løpe 22km/t på mølla, samtidig som man løser Rubiks Kube. Neivel? Se hvordan tryllekunstner og Rubiks Entertainer Rune Carlsen løste den utfordringa!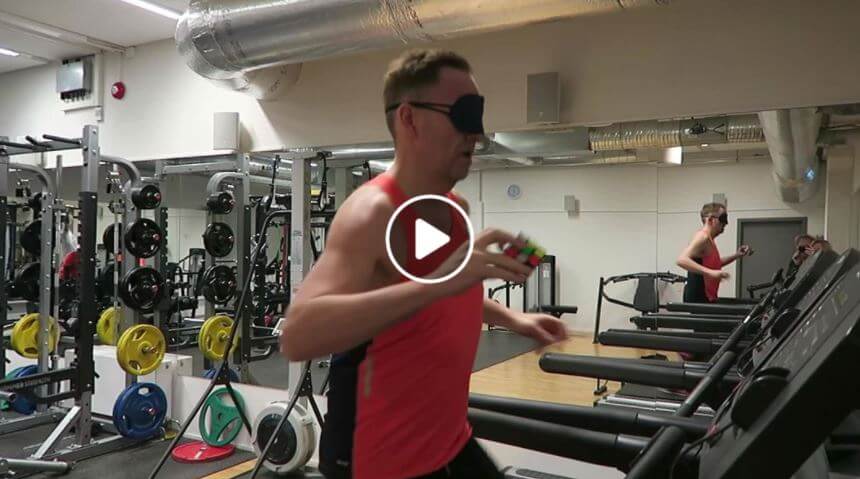 Frank Løke svarer
Frank svarte selvfølgelig på utfordringen, men understrekte samtidig at han ikke var imponert over kun 10 sekunder på mølla. Den nye utfordringen han skulle komme med, så jeg aldri noe til Frank, så var du kun stor i kjeften igjen?